April 16-19 | Stockholm, Sweden
April 16-19 | Stockholm, Sweden
April 16-19 | Stockholm, Sweden
April 16-19 | Stockholm, Sweden
April 16-19 | Stockholm, Sweden
Introductory words from the SPC Chairpersons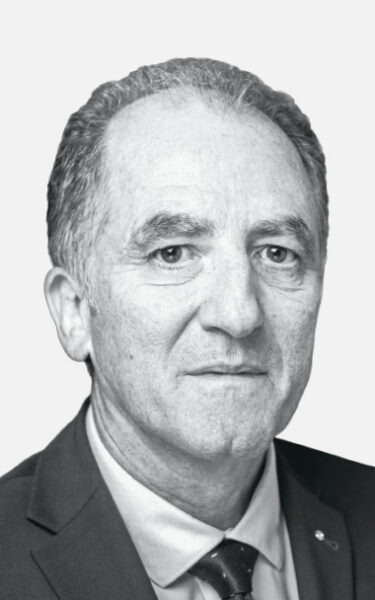 Philippe L. Pereira
Chairperson
(Heilbronn/DE)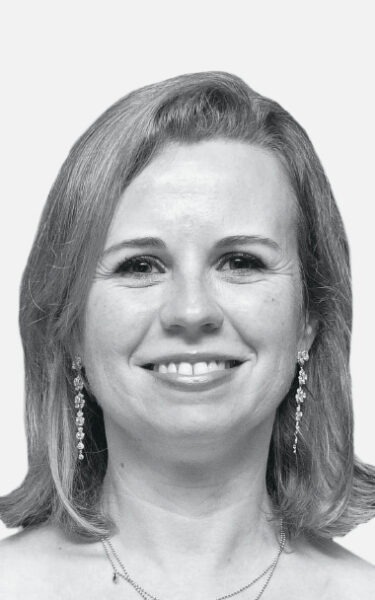 Laura Crocetti
Deputy Chairperson
(Pisa/IT)
Dear colleagues,
After ECIO's triumphant return to an onsite format with a virtual option in 2022, we are beyond excited to continue working on the congress to further improve its programming, offering an even greater array of educational and scientific sessions.
The Scientific Programme Committee has already begun putting together a rich programme for ECIO 2023 and we are very excited to share a first glimpse at what the congress will offer.
The very promising development in interventional oncology we currently see are combination treatments with systemic therapies, as well as combination treatments with immuno-oncology. ECIO 2023 will delve deeply into these approaches, for example, in a clinical focus session in which an expert panel will examine tumour responsiveness, biomarkers, intraarterial therapies for priming the immune system, and much more. Together with our colleagues from the European Society of Surgical Oncology (ESSO), we will discuss the impact interventional oncology has on a multimodal therapy strategy.
Regarding HCC, we will kick off the programme by addressing doubts we have brought with us from the past, in order to have a clear vision as to how to move ahead into the future. Issues that will be discussed include whether MAFLD-HCC is a different disease and therefore must be treated differently, if the perspective on treating intermediate stage HCC has changed, and many more.
Lung tumour treatment will be another focal point of our 2023 meeting, as we examine how to optimise techniques for both primary and metastatic disease, complications after lung thermal ablation, and whether or not an outpatient approach is reasonable.
Following the great response to the paediatrics sessions at ECIO 2022, we will again feature a session scrutinising the differences between IO treatments in adults and children, including such factors as the best suitable vascular access devices, requirements, indications, and pathways for biopsies, as well as more pragmatic issues like how to make the IO suite more kid-friendly.
As research is key for the further consolidation of IO as the fourth pillar of cancer care, ECIO 2023 will host a special session on the importance of clinical studies, examining the role of CROs, how to optimise trial designs, the need for registries sponsored by societies, and a whole lot more. We warmly recommend this session to all researchers among you, but also to interventionists who are not involved in research yet, as it is bound to ignite participants' desire to contribute to their speciality's evidence base. In the Meet the PI session, researchers can further be inspired and learn about the setups and preliminary results of various studies.
As every year, congress-goers will have the chance to obtain valuable procedural tips and tricks from experienced colleagues at the numerous hands-on device trainings, which will cover all forms of tumour ablation and its modalities, dedicated sessions on MSK interventions as well as a highly educational course on safe sedation.
A very practical and excellent learning opportunity will also be offered in the several video learning presentations, as speakers, moderators and audience will discuss the presented cases, including thyroid ablation, pancreas IRE, pelvic osteoplasty, screw fixation, and much more.
The 2023 Basic Course will focus on liver treatments with three modules covering a wide array of topics, from biopsy to ablation modalities, TACE, radioembolization, and much more.
In an effort to support multidisciplinary teamwork, the Collaborating Against Cancer Initiative will again allow interventional radiologists to take an MDT colleague from their hospital to ECIO free of charge. The programme has met with a great response in the past, which shows that our colleagues are keen to learn what IR can bring to the table.
Following the success of the first IO Foundation Course in 2022, ECIO will host another instalment of this great new feature, enabling interventionists who are at the beginning of their interventional oncology career to dive deep into the subject matter, learning about the essentials of surgical, medical and radiation oncology, as well as relevant aspects of histopathology.
Needless to say, that none of our work would be possible without the support of our industry partners. We were thrilled to see many of you when we returned to an onsite format for ECIO 2022 in Vienna and we very much look forward to welcoming you all back at ECIO 2023 in Stockholm. As ECIO continues to grow, it has become indispensable to use this fantastic congress to connect with the IO community. We invite you to browse this brochure to find out about the many ways you can reach the physicians who use your products and those who are interested in learning more about your products.
We look forward to seeing you all in Stockholm!