April 24-27 | Vienna, Austria
April 24-27 | Vienna, Austria
April 24-27 | Vienna, Austria
April 24-27 | Vienna, Austria
April 24-27 | Vienna, Austria
Honorary Lecture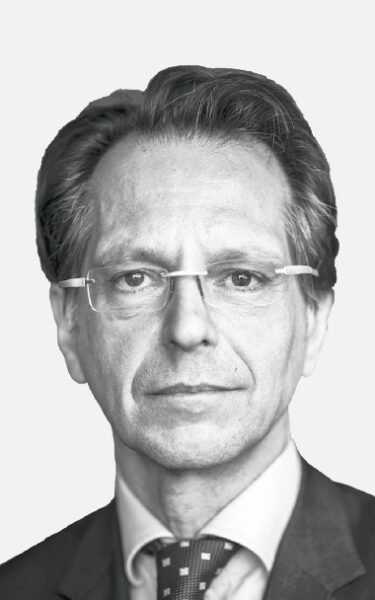 Thomas Helmberger
ECIO 2022 Honorary Lecturer
(Munich/DE)
About Prof. Helmberger
After finishing medical school at the Friedrich-Alexander-University, Erlangen/Nuernberg, Germany, in 1985, Thomas Helmberger started a residency in internal medicine and surgery for three years in a Bavarian rural hospital. In 1988, he moved to Ingolstadt and began a residency in radiology (Klinikum Ingolstadt, Department of Radiology, Prof. Ugo Gullotta), finished his doctoral thesis ("Clinical evaluation of duplex-US perfusion measurements in abdominal tumors") in 1992, and was board certified in diagnostic radiology in 1993. Then in 1994, after applying for a position at the Department of Radiology at the Ludwig-Maximilians University, Campus Grosshadern Munich (Prof. Dr. Dr. h.c. Maximilian Reiser), he got the chance for a research fellowship at the Abdominal Imaging Fellowship Program in the Department of Radiology with the College of Medicine at University of Florida, in Gainesville, Fl, US (Prof. Dr. Pablo Ros), focusing mainly on CT and MRI of the abdomen, specifically liver and pancreas.
Later returning to Munich in 1995, he was appointed an attending and later a clinical assistant professor for CT, MRI and intervention. The following years were characterised by intensive research work, whereas he formed several working groups on abdominal and oncological imaging and radiological-oncological intervention. Numerous successful doctoral theses arose from that time. Furthermore, based on his close collaboration with surgical and medical oncology, he was able to introduce and establish, relatively new at the time, various interventional techniques (RFA, 1.-generation MWA, Laser-ablation, particle and DEB-TACE, HAI, radioembolization, vertebroplasty, MRI-thermometry in hyperthermia, online guiding systems, etc.).
After finishing his PhD ("MRI in the diagnostics of focal liver lesions – a comparison of the diagnostic value of CE-spiral CT and MRI considering advanced MR sequences and liver-specific contrast agents") in 2000, he was promoted to an Associated Professor of Radiology and in 2001 to the vice chairman of the department.
In 2004, he was appointed full Professor for Radiology and chairman of the Clinic for Radiology and Nuclear Medicine at the University of Luebeck (UKSH). There he redesigned the department with a focus on oncological diagnostics and interventional radiology.
He moved back to Munich in 2007, where he is still holding the position of the director of the Institute of Radiology, Neuroradiology and minimal-invasive therapy, Munich Klinik Bogenhausen, the co-chair of the interdisciplinary tumour centre, and an extraordinary professor for Radiology at the Technical University of Munich (TUM).
His major topics of research and interest are still interventional oncology in hepatic and extrahepatic tumours, minimally invasive techniques for tumour ablation and imaging strategies in oncology of solid tumours of the abdomen, and interventional therapy of diseases of the extracerebral vascular system. He is the reviewer of several national and international journals (Radiology, European Radiology, Hepatology, Investigative Radiology, European Journal of Radiology, Journal of Nuclear Medicine, CVIR, JVIR, Interventional Oncology; member of the editorial board of CVIR, Interventional Oncology, Der Radiologe, Hellenic Radiology).
He is a member of several national and international societies where he was and is serving on numerous boards and committees of national and international societies (DRG, DeGIR, ESR, CIRSE, ESGAR; e.g. congress president of IROS, ECIO, CIRSE, founding president of DeGIR), councillor of ACOE (Accreditation by European Cancer organisation), and was awarded the Eberhard Zeitler Medal of DeGIR and the Distinguished Fellowship of CIRSE.
He is the author/co-author of more than 200 peer reviewed papers, more than 30 book chapters, and over 1000 oral presentations and holds an h-index of 44.